Flat I. "Familienapartment"
A flat for 2 – 6 (7) persons, on the first floor, a small hall, a livingroom with a doublebed, 1 couch and a small bench for a child´s bed, a bathtub, another room with a doublebed and 1 couch, a shower, a toilett and a kitchen with microwave, dishwasher, etc.
This flat has got a nice sunterrace with a wonderful view to a brook, to fields and mountains.

Prices per day € 58 - 90 (depends on number of persons, the length of stay and saison)
plus € 3 taxes per day for adult, older than 15 years
Depending on the saison please ask about a necessary deposit.
Account number
Roomplan
(click on the picture to enlarge it)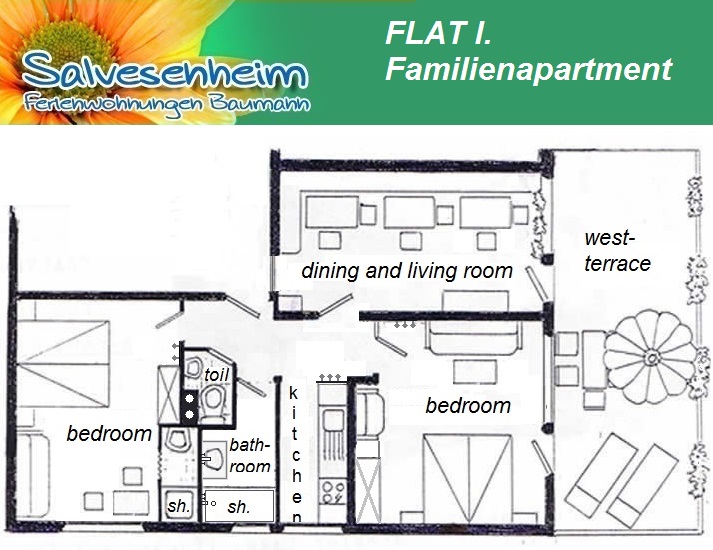 bedroom 1


bedroom 1


View from the sunroof to the mountain Plattein


View from the sunroof to the mountain Platteinin the winter


dining- and livingroom


kitchen with dishwasher etc.


bathroom


bedroom 2


bedroom 2